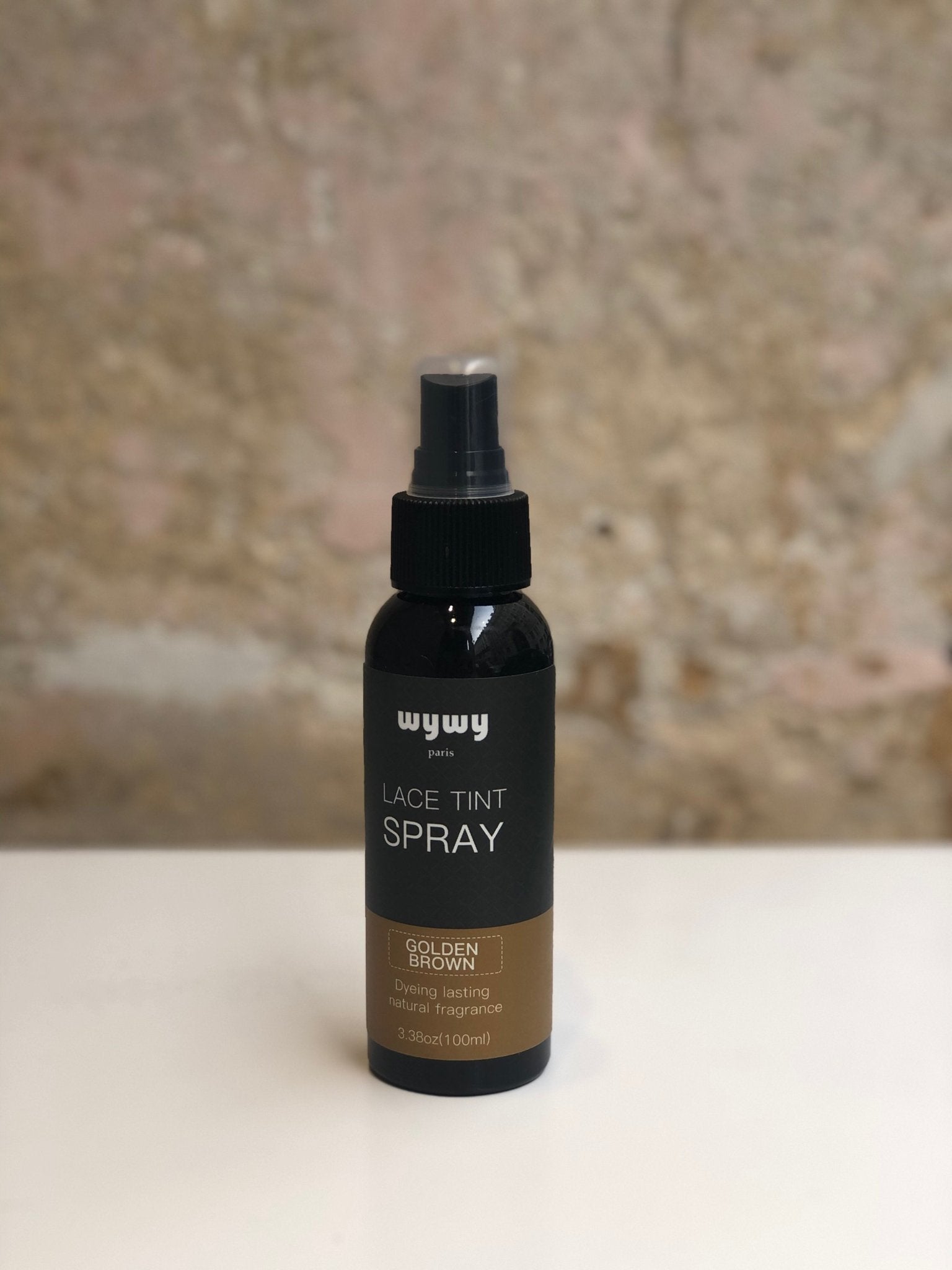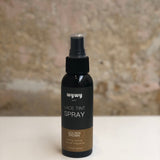 Wywy Lace Tint Spray - Golden Brown
✅ Free Delivery from 100€ ⚡️
✅ Quality 100% real hair
✅ 14 days Return & Exchange
Description

Preparation & return

Interview
Lace Tinting Spray:
This Lace Tinting Spray will instantly change the colour of your tulle making it even more undetectable to match your skin tone. No more tinting the base of your wig.

Directions for use:

Shake the bottle before use. Hold the bottle at least 15cm from your tulle and spray. Use a hair dryer for a quicker result. Once dry, your wig is ready to be installed.

Available in 2 other shades.
All wigs and clips are made and colored in our workshop in Paris.
So no refund on the products.
You also have to take into account the preparation time before shipping.
* Preparation in 24 hours before shipping for weavings.
* Preparation in 72 hours before shipping for natural color wigs.
* Preparation in 3-5 days before shipping for colored wigs and clip-in extensions.
Get Free Shipping from:
• 100€ of purchase in France

• 200€ of purchase in Europe

• €300 purchase in DROM COM and rest of the world.
Once your order has been validated, you will receive a tracking link for your package.
To properly maintain your natural locks , we recommend that you avoid products that are too greasy, such as shea butter and certain oils.
A natural Brazilian hair is supposed to be naturally light. You should also not abuse the shampoo, otherwise the wicks will be dried out.
It is better to start with weekly care, preferably under the helmet.
As for the passage of the plates, it is maximum twice a week, it is obviously recommended to apply a thermo-protective spray upstream.
---
Wywy Lace Tint Spray - Golden Brown