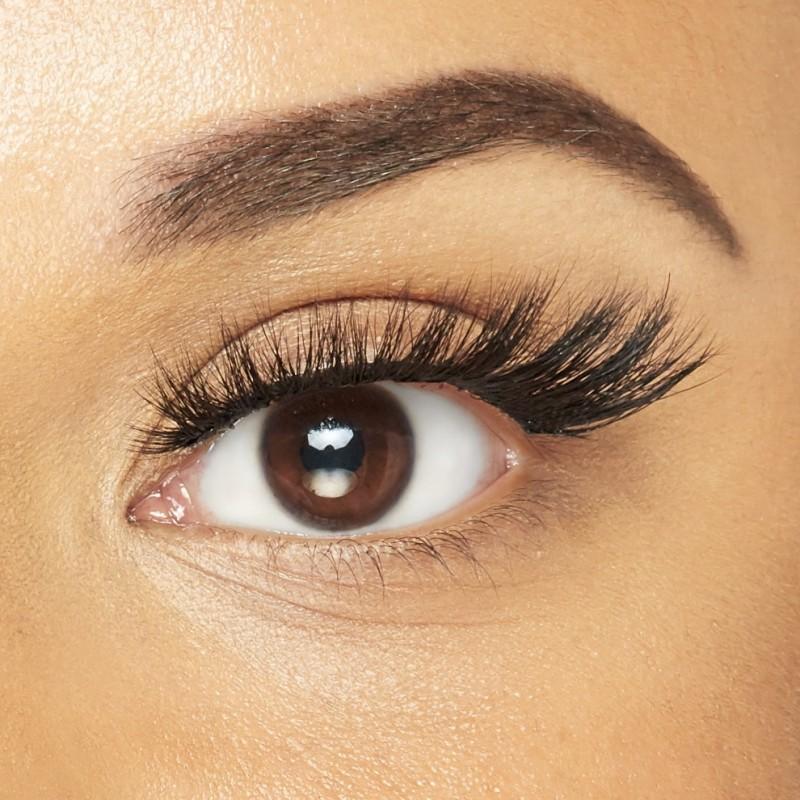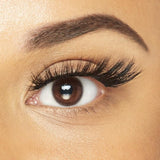 Pembeauty False Lashes EVA
✅ Free Delivery from 100€ ⚡️
✅ Quality 100% real hair
✅ 14 days Return & Exchange
Description

Preparation & return

Interview
Pembe Cherole offers you these false eyelashes with a purchase of 300€ or more of Velvety Paris products.
This model is specially chosen by Eva.
It perfectly combines volume and length, it puts pressure and brings confidence and authority. This pair of false eyelashes will enhance your eyes by giving you a beautiful stretched look.
- False eyelash glue is not included
- Gently lift the False lash from its base without pulling on the hairs but rather on the strip.
- Adjust the false lash to the length of your eye by cutting it, if necessary, and preferably at the outer edge.
- Apply false eyelash glue on the strip, let the glue dry for a few seconds (It depends on the glue you use, the glues dry more or less quickly)
- Place the false lash at the edge of your lash line, open your eye and adjust by pinching the false lash and your lashes with your fingers or a false lash tweezers.
- For a better result, you can apply mascara, before or after applying the false lashes ;)
-They can be reused about thirty times depending on how you use them

All wigs and clips are made and colored in our workshop in Paris.
So no refund on the products.
You also have to take into account the preparation time before shipping.
* Preparation in 24 hours before shipping for weavings.
* Preparation in 72 hours before shipping for natural color wigs.
* Preparation in 3-5 days before shipping for colored wigs and clip-in extensions.
Get Free Shipping from:
• 100€ of purchase in France

• 200€ of purchase in Europe

• €300 purchase in DROM COM and rest of the world.
Once your order has been validated, you will receive a tracking link for your package.
To properly maintain your natural locks , we recommend that you avoid products that are too greasy, such as shea butter and certain oils.
A natural Brazilian hair is supposed to be naturally light. You should also not abuse the shampoo, otherwise the wicks will be dried out.
It is better to start with weekly care, preferably under the helmet.
As for the passage of the plates, it is maximum twice a week, it is obviously recommended to apply a thermo-protective spray upstream.
---
Pembeauty False Lashes EVA