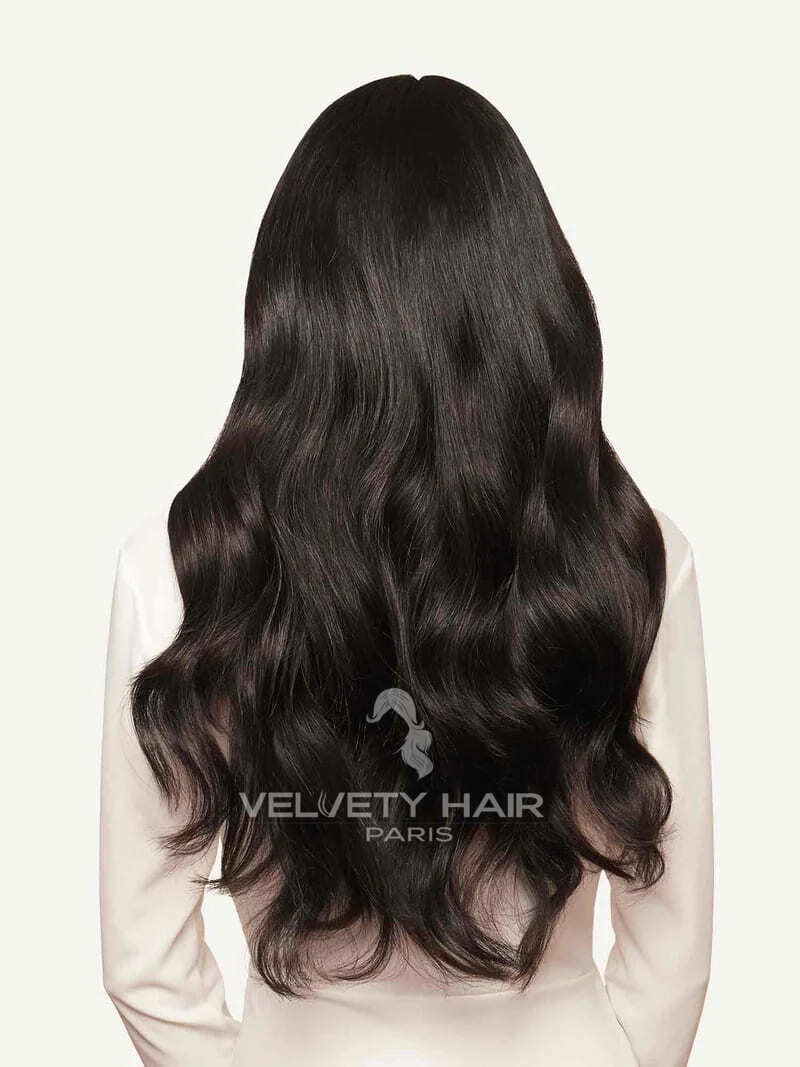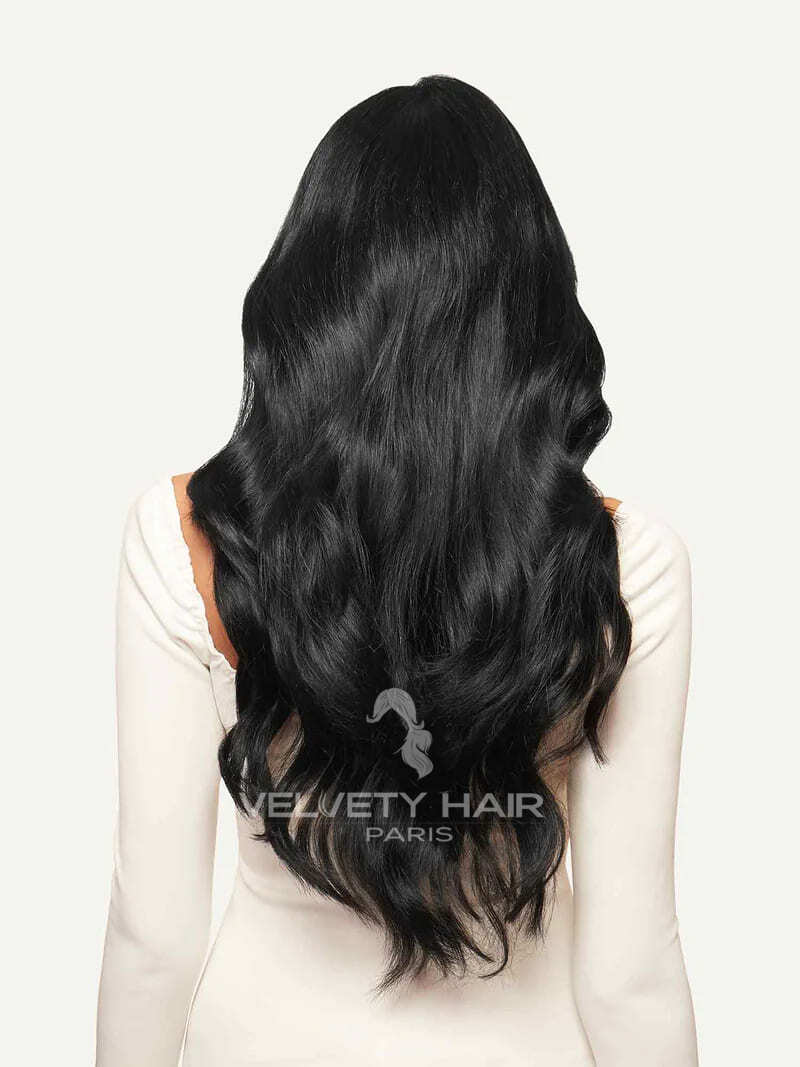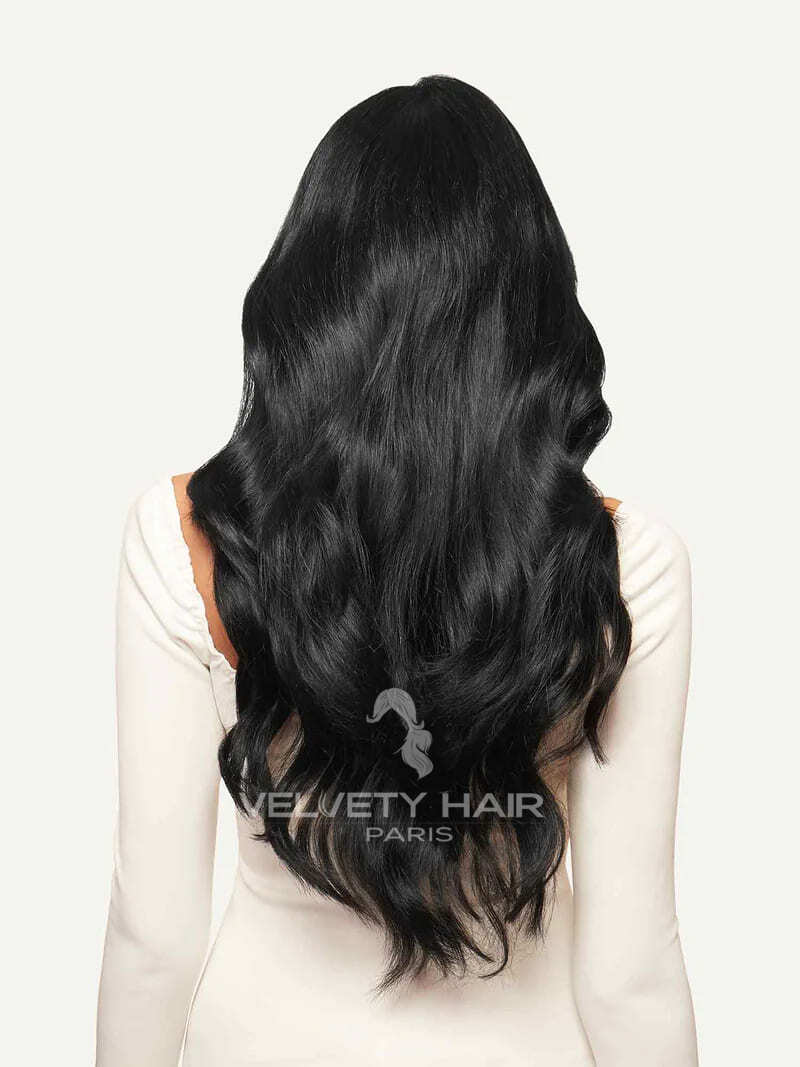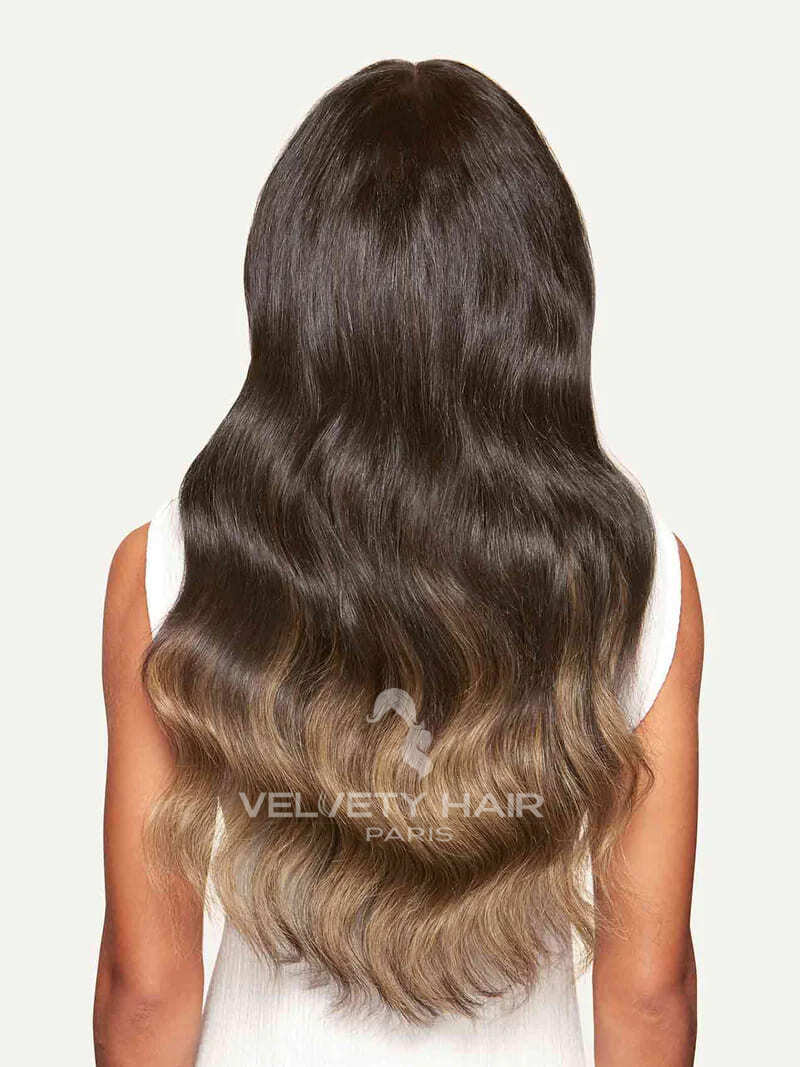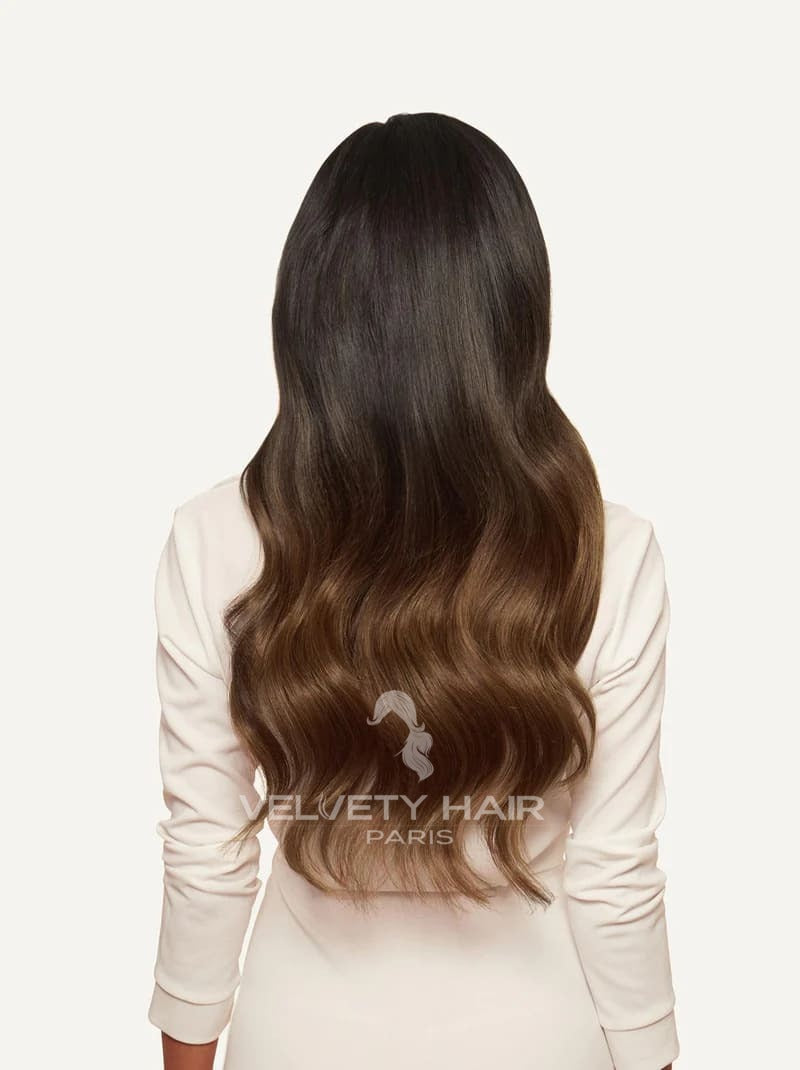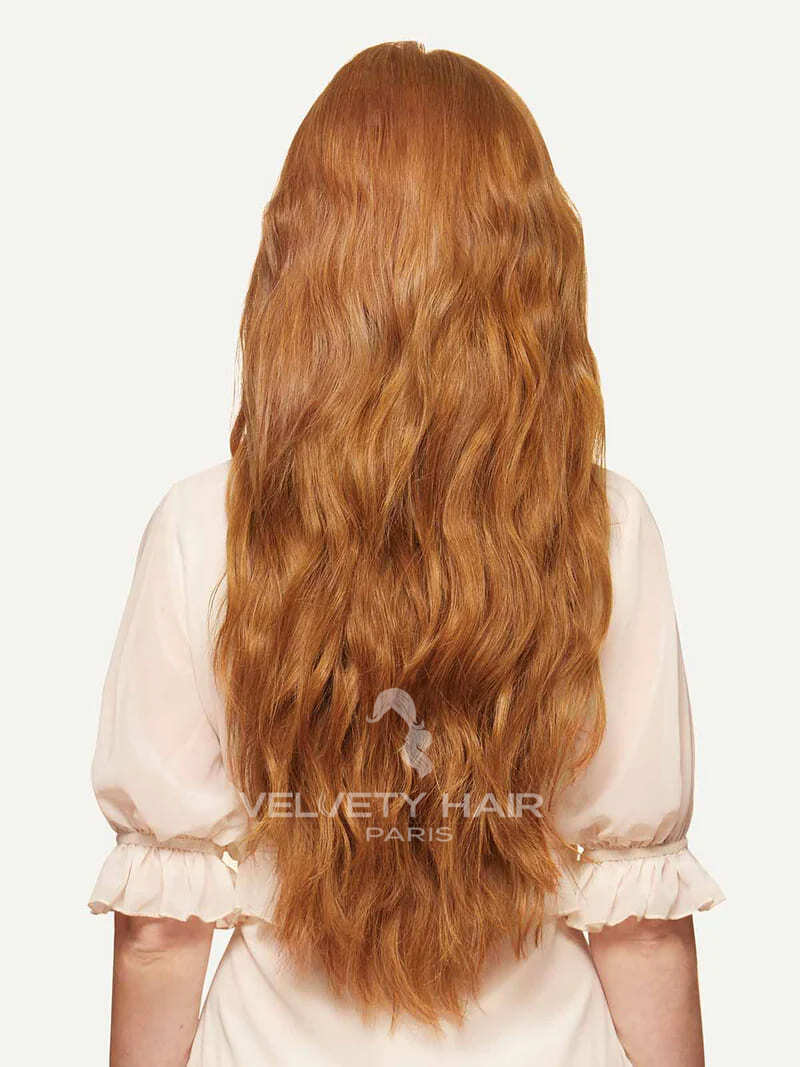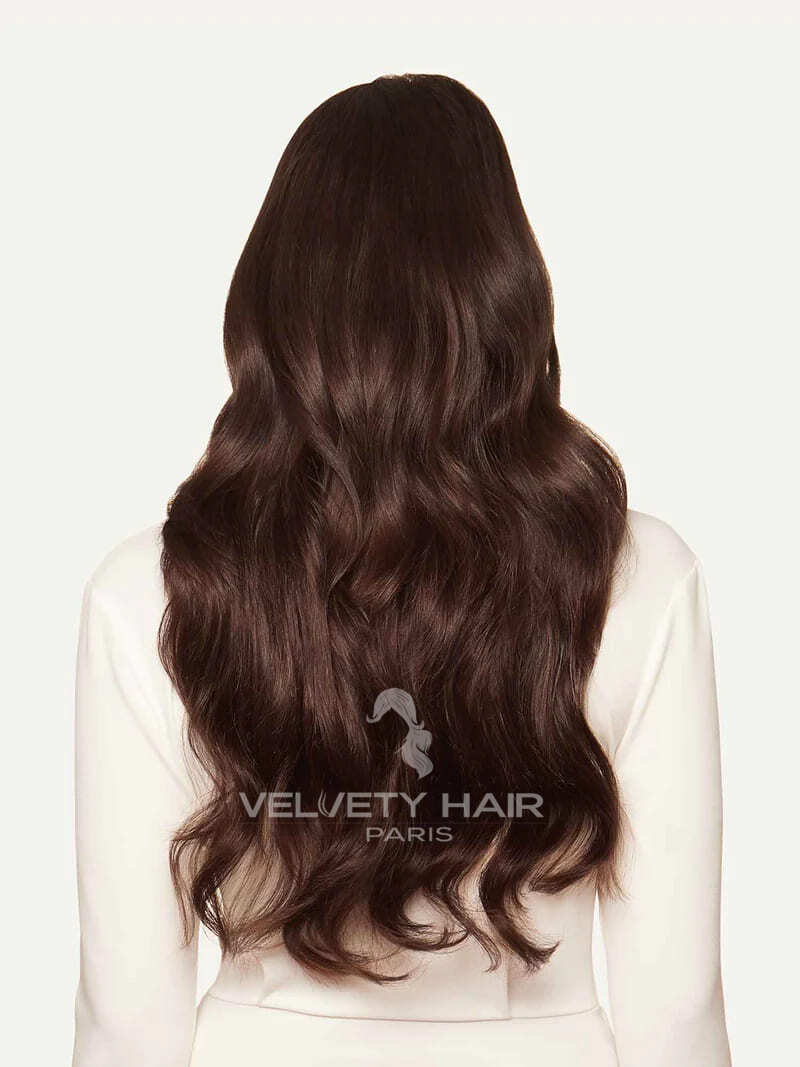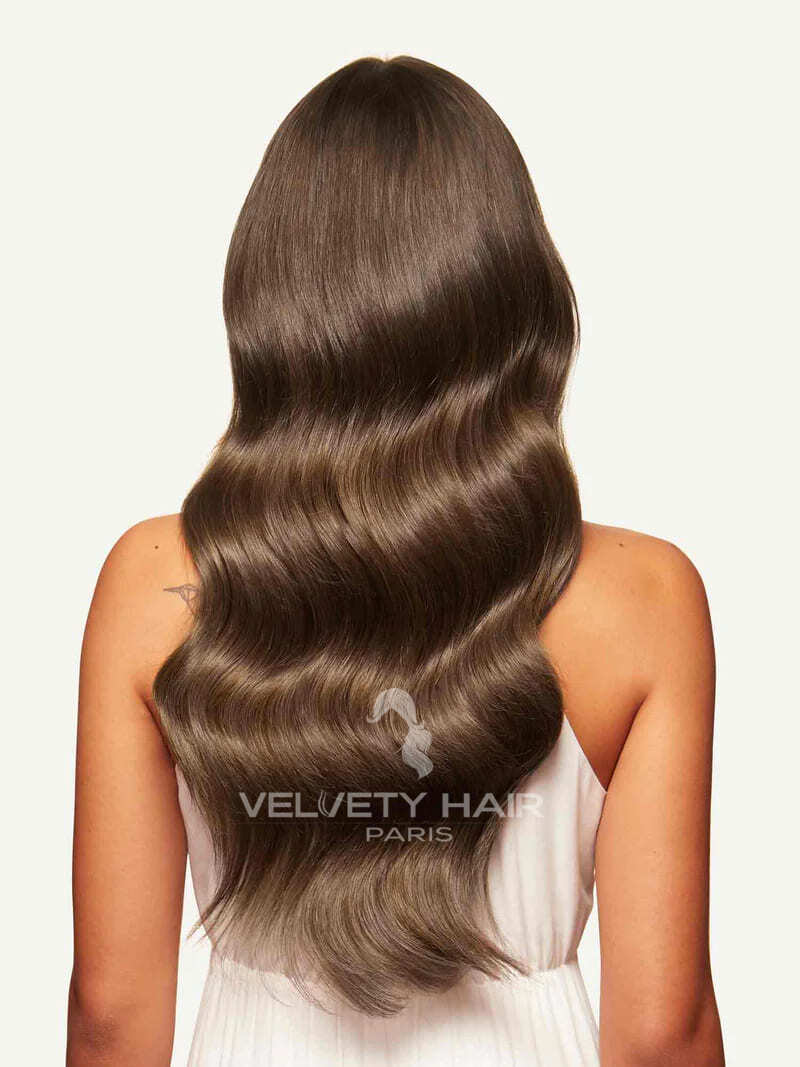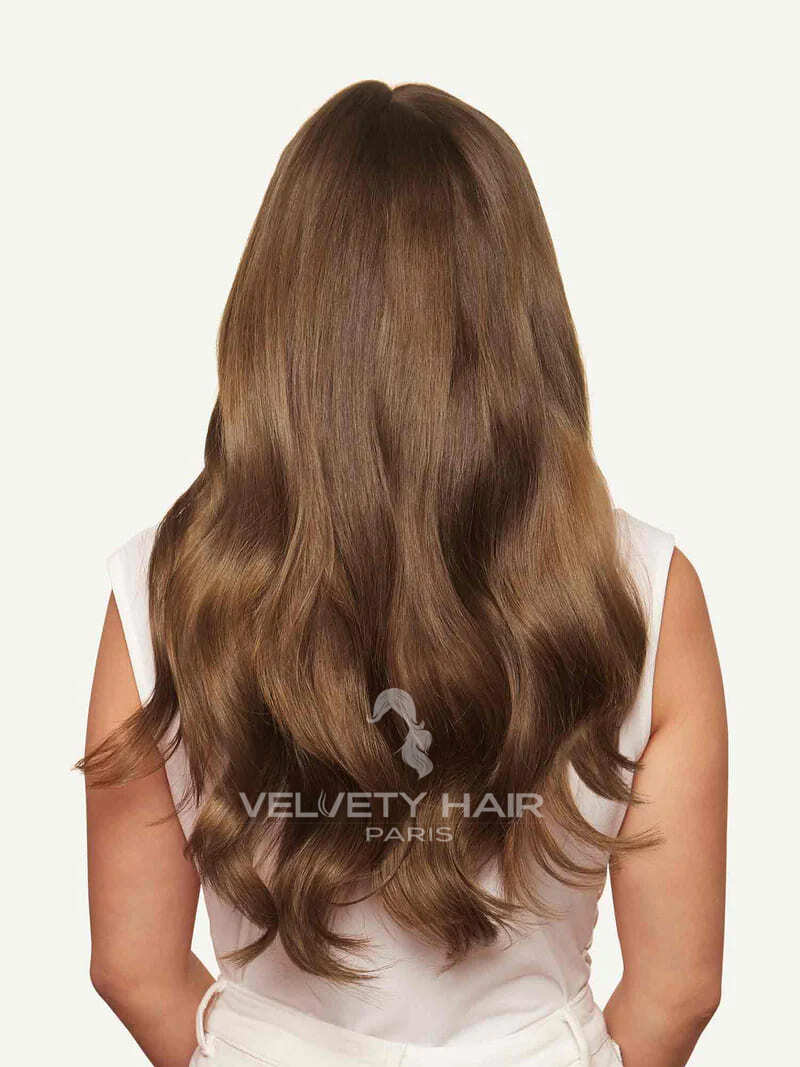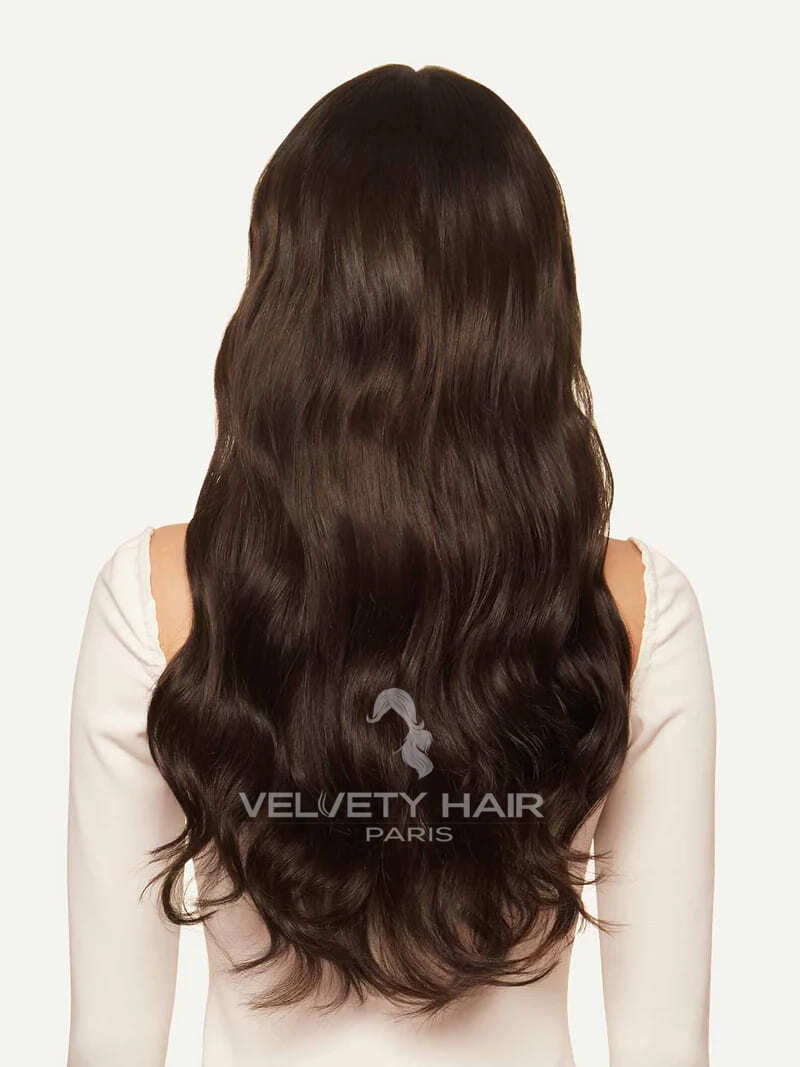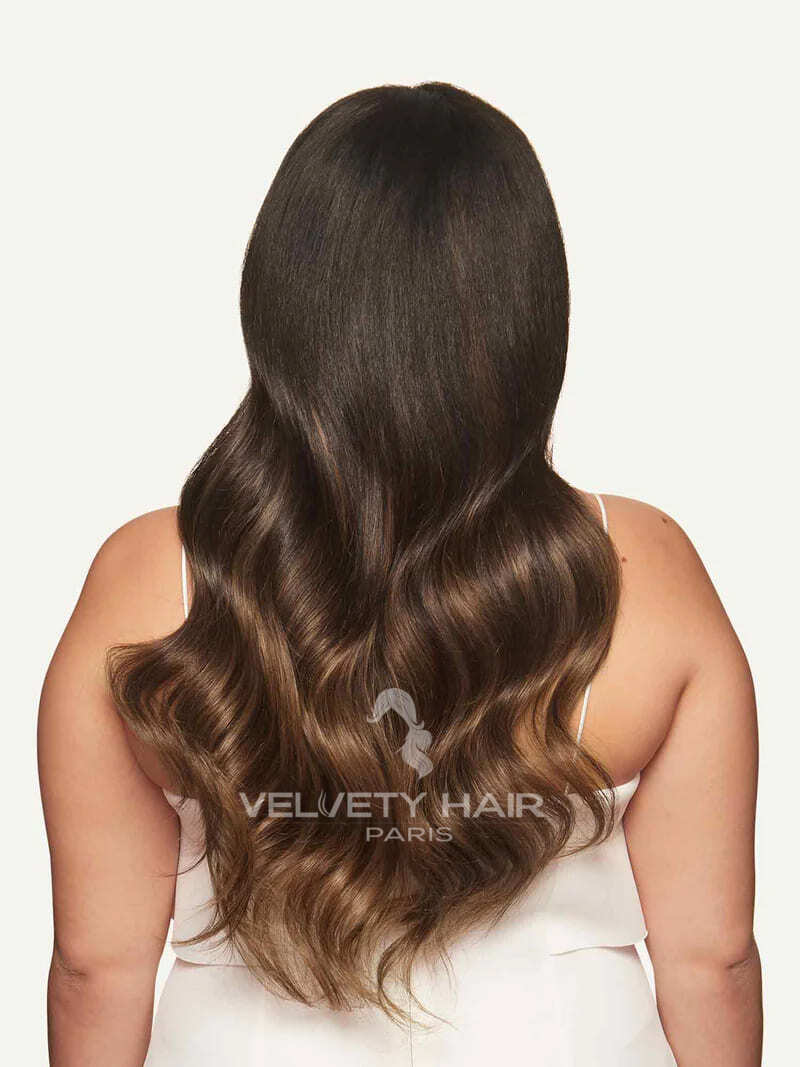 Clip in Virgin Hair Jet black
✅ Free Delivery from 100€ ⚡️
✅ Quality 100% real hair
✅ 14 days Return & Exchange
Description

Preparation & return

Interview
Virgin hair - Confection and coloring in our Parisian workshop
100% of human hair, our clipping hair extensions are one of our best -selling products. They are so easy to apply that even women without prior experience can easily place these clip -on hair extensions in a few simple steps.
We use 2 weaving packages to make these clips.
Unlike weaving, adhesive ribbons or glues, our extensions to clip allow you to insert and remove hair extensions as often as you wish.
Each extension being composed of human hair, you can style it and dye it like your natural hair.
The clips sewn on each frame allow a quick and efficient placement.
The clips covered with polymer are well fixed and will not damage your natural hair after prolonged use.
Each set contains 10 frames, enough to make a complete head.
Designed to mix perfectly with your hair, these fantastic human hair extensions seem natural and will not fail to turn the heads.

Hair quality: no loss, no knots, very soft and thick.
Easy to do yourself application:
Clip in -urrent, the most popular type of hair extensions.
Hair extension clip can be adapted to the house in a few minutes without the help of a hairdresser.
You can wear a clip in your hair as often as you want. The clip method is very soft for your hair.
Also holding very well during sports activities or dance, you don't have to fear slipping.
This product includes:
2 lines of 3 " - 8cm with 2 clips
2 lines of 6.5 " - 17cm with 3 clips
2 lines of 4.5 "- 11cm with 3 clips
2 lines of 7.5 " - 9cm with 4 clips
2 lines of 9 " - 23cm with 4 clips
All wigs and clips are made and colored in our workshop in Paris.
So no refund on the products.
You also have to take into account the preparation time before shipping.
* Preparation in 24 hours before shipping for weavings.
* Preparation in 72 hours before shipping for natural color wigs.
* Preparation in 3-5 days before shipping for colored wigs and clip-in extensions.
Get Free Shipping from:
• 100€ of purchase in France

• 200€ of purchase in Europe

• €300 purchase in DROM COM and rest of the world.
Once your order has been validated, you will receive a tracking link for your package.
To properly maintain your natural locks , we recommend that you avoid products that are too greasy, such as shea butter and certain oils.
A natural Brazilian hair is supposed to be naturally light. You should also not abuse the shampoo, otherwise the wicks will be dried out.
It is better to start with weekly care, preferably under the helmet.
As for the passage of the plates, it is maximum twice a week, it is obviously recommended to apply a thermo-protective spray upstream.
---
Clip in Virgin Hair Jet black